Play! Meetup, Berlin
Mi 30.03.2016 (19:00 - 22:00 Uhr)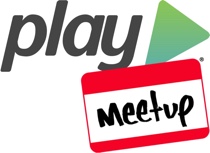 Hi everybody and welcome!
The Play! user group Berlin-Brandenburg will be our guest in again on March 23rd.
Let's celebrate the Play 2.5 release!
https://www.playframework.com/documentation/2.5.x/Highlights25
Does somebody want to talk about the highlights of the new release?
Please come back to us, so that we can update the agenda.
If you have no idea, you can have a look at http://loicdescotte.github.io/posts/play25-akka-streams/ and present this application and the concepts used there.
Please sign in and get to know more about this event at meetup.com.
Veranstaltungsort
leanovate GmbH, Berlin
Blücherstr. 22, 10961 Berlin